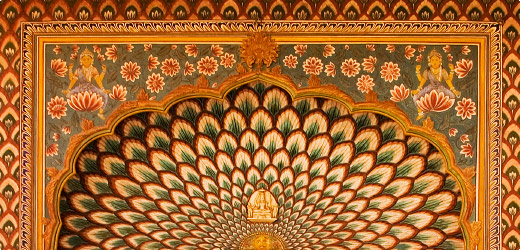 Why does a person claim ownership of a thing or of another person? To control it or them. And why does he want to control it? Usually because he wants to be the enjoyer of it.

Jagad Guru Chris Butler
© 2007 Science of Identity Foundation
---
If a person sees himself as the Supreme Enjoyer, he will automatically live a life of exploitation. He will not respect others or the environment, nor will he care for the well-being of others. He will lead a hedonistic life of unrestricted sense enjoyment, lording over everything and everyone. Although human in form, he will be no more than an animal who lives by the philosophy "might makes right."
---
Most people are not concerned about the problems we are creating on earth. Our whole attitude towards this planet is that it is disposable. Everyone thinks that they can take anything they want, exploit it, and then conveniently throw it away. So many things have become disposable, not only diapers, towels, plates and spoons, but babies, wives, husbands and old people too.
---
In this world, people are always fighting over property. They want to stake their claims of ownership on both the living and the nonliving. According to the Sri Ishopanishad, these people are like thieves fighting over stolen loot. If we look at the question from the relatively short-term view, we may find it hard to accept that no one is really an owner of anything. But if we adopt the point of view of the Sri Ishopanishad—which sees the universe not in terms of decades, centuries, or even thousands of years, but in terms of many millions of years—then we can understand this point.
---
It is natural for us to want to be happy, satisfied, and free. But due to ignorance of our true identity, our natural longing becomes misdirected and leads to further bondage and unhappiness.
---
The fact that there are at least as many "wealthy" criminals as there are "poor" criminals effectively destroys the materialists' theory that the root cause of crime is poverty and that the solution to the crime problem is to make everybody rich. Obviously, if poverty were the cause of crime, then no wealthy people would commit crimes. Besides, the term "poverty" is relative. A poor American, for example, would be a wealthy Ethiopian.
Jagad Guru Chris Butler, © 2007 Science of Identity Foundation